What's better than getting socks as a gift? Well, anything really but specifically a gadget for your car that's super affordable. 
Father's Day is just over a month away (you are welcome for the reminder) and we're here to give you a run down of the best car gadgets to make your dad feel like a real James Bond.
Here are 10 affordable car gadgets you just have to get this year…
1. A Hands-Free Bluetooth Kit
Now, if you don't already have a hands-free blue tooth kit, then you really should get one. Not only does it allow you to always have both hands on the steering wheel but it also provides you with the soundtrack of streaming your tunes while you chase after that bad guy.
2. A Dash Cam
Maintain a bird's eye view of all those perpetrators who cross lanes before indicating and indulging in road rage with your very own dash cam.
The device is also very helpful in incidents where you are a victim or when you need evidence that corroborates your innocence, so justice is always served.
3.  Wireless/Bluetooth Headphones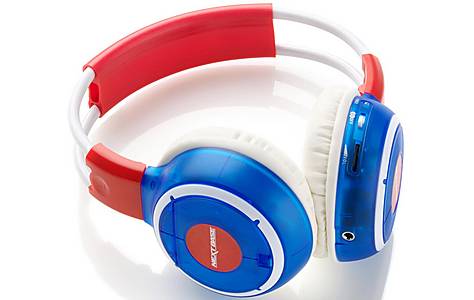 If you're the type of 007 that has a baby or you're always carpooling, then wireless/bluetooth earphones are perfect for those times you need to take a confidential call from headquarters.
Simply connect the earphones to your radio and place them over the ears of your kids or passengers and proceed with your secret conversations.
4. A GPS Vehicle Tracker
Transform into the ultimate spy and snoop on your fibbing children who said they'd only go to the library by getting a handy GPS tracker. This also comes in handy when things get super real and your car is stolen.
5.  CB Radios
Whip out these babies for those long road trips taken with friends.
Always keep track of your convoy  with some walkie talkie in true Bond style. It's also a bonus for drivers to entertain each other when the passengers take their naps.
6. A Car Speed Radar
Be one step ahead of law enforcement by getting a radar speed detector. Use it to keep track of your speed and never get caught by sneaky cameras and eager traffic cops.
7. A Thermo-Electric Cooler
Want to keep your martini cool (and make it a virgin martini at that)  as well as shaken not stirred? Or how about actually drinking your coffee warm on those long missions? Well now, you can with a thermo-electric cooler.
8. A Car Power Inverter
For all the gadgets that need charging such as your laptop, tablet, iPod or Kindle get a power inverter. It the device that you plug into your car lighter and it gives power to a three or two point plug. A 007 agent does not simply run out of battery.
9. A Signal Booster – for when you need to make a smooth getaway
For the times,  you're out on a mission, in a remote area and you lose cell signal, use a network booster to call back to the base station.
10. A DriveMocion
Because every Bond likes to have fun and flirt, get this LED sign that flips off other drivers or flirts with them if you're lacking game.
It has 50 different faces and words to express exactly what you feel.